Upgrading Your Parking Game
Hey there, fellow urban warriors! You know how finding the perfect parking spot in the city can be a real pain, right? Well, I've got some exciting news to share. As a building owner, I decided to ditch my old cantilever parking system and upgrade to a Wohr Parklift 411/5. So buckle up and join me on this fun journey as we dive into the ins and outs of twin parking systems.
Why Wohr Parklift 411/5 Rocks
More Parking, More Fun: The Wohr Parklift 411/5 offers an extra parking spot, so you can squeeze in more vehicles in a limited space. How cool is that?
Flood-Proof Parking: No more worrying about your car during the monsoon season, as the elevated design of the system keeps your precious ride safe from flood damage.
So, I had a chat with a garage owner who uses an electric motor ramp at his workshop, and he shared some pretty interesting points. Check them out:
Power Dependency: If there's a power outage or a component failure, you might not be able to get your car down until electricity is restored or the issue is fixed. Bummer, right?
Strong Foundations: A solid base is crucial for these systems. Make sure you've got deep RCC pillars to ensure rigidity and stability. Also, four-post ramps are better than two-post ones, so keep that in mind.
Wiring Woes: Don't let any wiring bits be at ground level, especially if your area is low-lying and close to the sea. Dam
Equipment Suppliers: Consider suppliers like ATS Elgi, who make automotive garage equipment for major OEM workshops. These guys know their stuff, and their equipment is built to last through repeated operations. In comparison, pure parking system operators might not be as durable since they're designed for less frequent use.
I also spoke to someone from Wohr Parking solutions. They are one of the leading solution providers for parking lifts in India. In fact, their clients include BMW Infinity, Landmark Group, multiple builders and offices. Their website is https://www.wohrparking.in.
They are a German company. And they have warranty and service plans as well. Here are some notes from my discussions with them:
They cecommended a 2.6 ton lift for future proofing
If you are close to the sea then they suggest galvanized
General lifespan is 25-30 years if serviced on time
Civil work needed:

1500x300 mm and 300 mm deep foundations for 4 posts
Access to 3 phase 16 amp or greater electrical supply

1 year comprehensive warranty + service is included
Installation will take a maximum of 5 days. For galvanized version, production time is ~25 days
Getting Started: Installation and Maintenance
I got my Wohr Parklift 411/5, and it cost me around Rs 5 lacs. It's been a smooth ride so far, and I'm pretty happy with it. The best part? The first year of servicing is on the house! After that, you'll need servicing every 3-4 months, and there's an AMC option too (which I totally recommend).
Key Tips for Installation
Concrete Is King: Make sure your base is solid with hard concrete, so they can drill those holes for the pillars without a hitch.
Driveway Matters: You need enough driveway space before the parking system to get your car in the perfect position when loading it onto the platform.
Car Positioning: Put markings on the pillar for different cars to avoid any accidental dings or scratches. Trust me, your car will thank you.
Room for Gizmos: Leave some space around the parking system for all the hydraulic lines, wires, and switches to keep things neat and tidy.
Some Insider Info on System Components
Beware the Chip: The chip/processor can be a bit sensitive, especially in a humid city like Mumbai. Some folks even keep the controller box in an AC room to avoid any meltdowns.
Brands Galore: and Klaus are big names in the twin parking biz, but there are a bunch of Indian options too. Just explore and find the one that suits your style (and budget).
Price Check: If you're buying a single unit, it might cost a bit more (around Rs. 1 lakh) than if you're a developer buying in bulk.
Lifespan: Outdoor units usually last a good 10 years with regular maintenance, while indoor ones can last even longer.
Some Wohr parking systems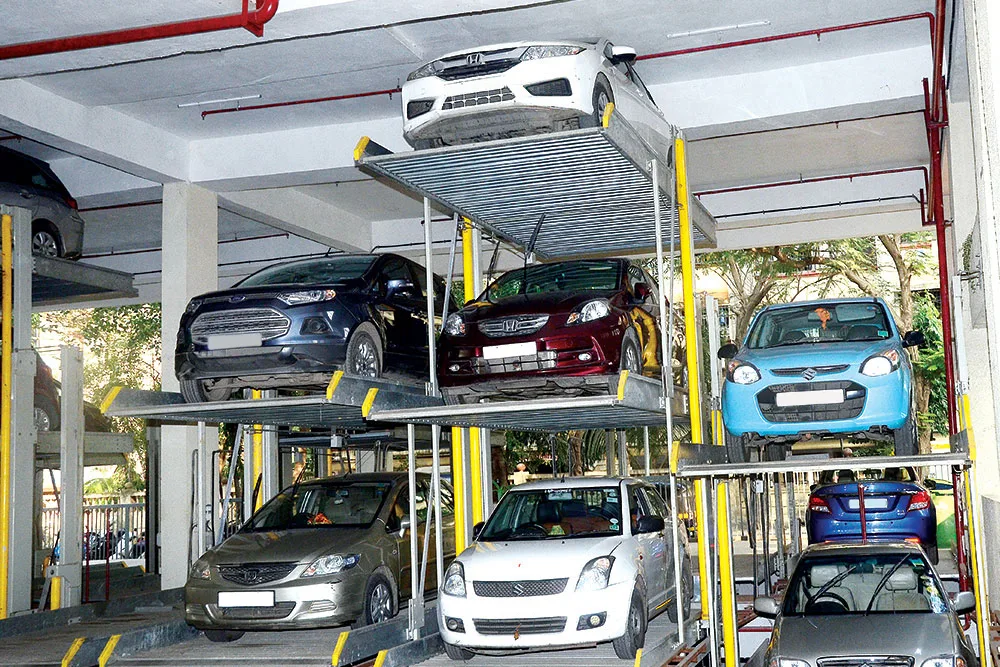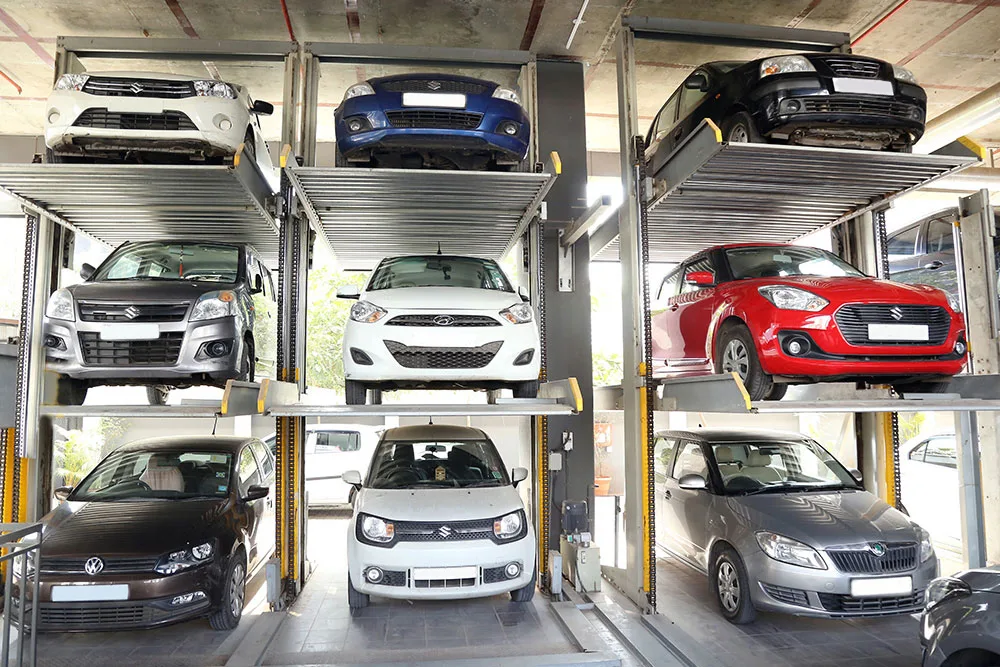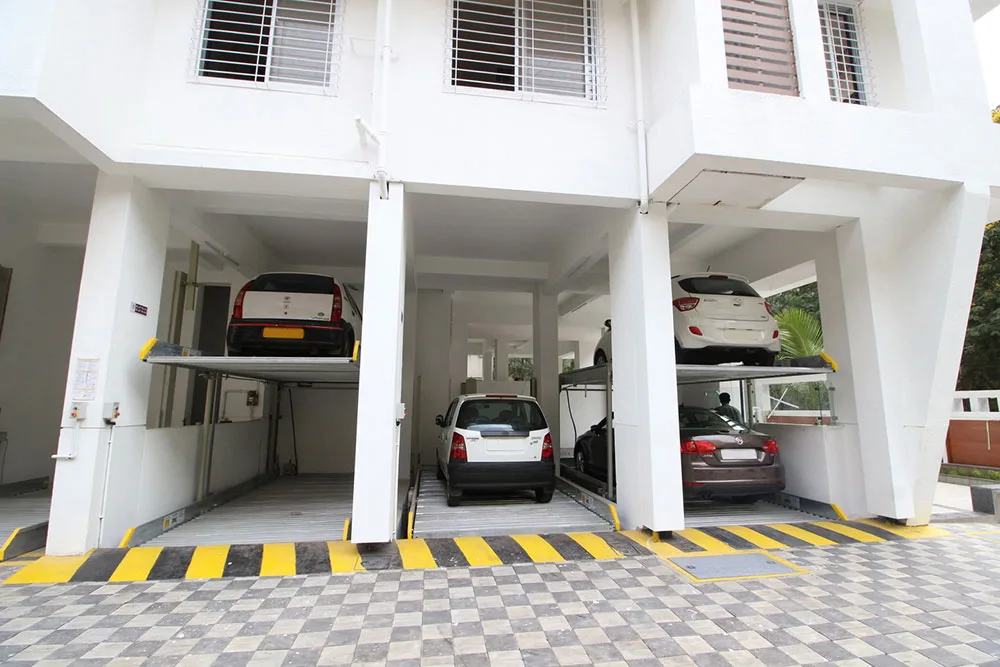 Electric Motor Ramp Insights
So there you have it, folks! Some extra tidbits to help you make an informed decision about your parking system upgrade. Happy parking!